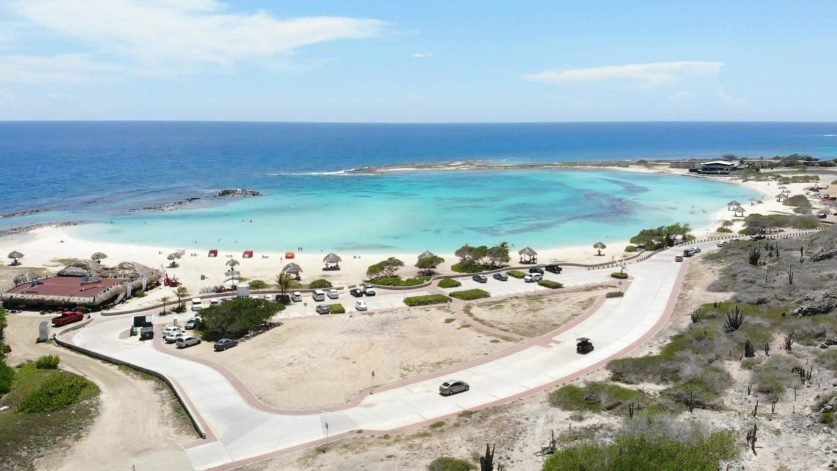 The Ultimate Aruba Travel Guide – Where to Stay, What to Eat, and What to See
Planning a trip to Aruba? The island of Aruba is known as one of the most picturesque islands in the Caribbean, with crystal clear waters and sandy beaches that line the island. Whether you're looking to relax at the luxurious all-inclusive hotels, or check out some of the more adventurous offerings like scuba diving and parasailing, there's something for everyone on this beautiful island. This ultimate Aruba travel guide covers where to stay, what to eat, and what to see during your time on this incredible island!
How To Get There
To get to Baby Beach in Aruba, you'll need to take a bus or drive about 20 minutes from the main airport. The best way to get around is by renting a car, but there are also plenty of taxis available. Once you arrive at Baby Beach, you'll find plenty of parking spaces available.
Staying There
Baby Beach Aruba is the perfect place to stay for those who want to be close to all the action but still have a little bit of peace and quiet. The resort is located on the southern tip of the island, so it's away from the hustle and bustle of Oranjestad. Plus, it has its own private beach where you can relax and soak up the sun. If you're looking for a place to stay in Aruba that has everything you need, then Baby Beach Aruba is the perfect choice.
Moving Around
Aruba is a small island off the coast of Venezuela, and it's a popular destination for travelers looking for sun, sand, and sea. The island is only 19 miles long and 6 miles wide, so it's easy to get around. There are plenty of things to do on the island, from exploring the capital city of Oranjestad to lounging on the beach. And with its year-round sunny weather, there's never a bad time to visit Aruba.
Where To Go and What To Do
Aruba is a small island off the coast of Venezuela, and is one of the most popular tourist destinations in the Caribbean. The island is well known for its white sand beaches, turquoise waters, and year-round warm weather. There are many activities to keep tourists busy, such as swimming, sunbathing, windsurfing, kitesurfing, sailing, snorkeling, and scuba diving. For those who want to explore the island beyond the beaches, there are plenty of hiking trails through the forests and mountains. And no trip to Aruba would be complete without a visit to the capital city of Oranjestad, where you can find plenty of shops and restaurants.
Getting Out There
Now that you've had the time of your life in Aruba, it's time to start thinking about how you're going to get home. The first step is to book your flight. If you're flying from the United States, you'll need a valid passport. Once you have your passport and ticket, there are a few things you need to do before departure. Make sure you have travel insurance in case of any emergencies. It's also a good idea to let your bank know that you'll be traveling so they don't flag your card for suspicious activity. Lastly, pack your bags and double check that you have everything you need before heading to the airport.
How To Get Home
After an amazing trip to Aruba, the last thing you want is a long flight home. Here are a few tips to make your travel back a little easier.
1. Schedule your flight home for the morning. This way, you can avoid any potential delays that could happen during the day.
2. Drink plenty of water on the plane. This will help you stay hydrated and avoid any headaches or dizziness from the change in altitude.
3. Get up and walk around every few hours. This will help keep your blood flowing and prevent any cramping or stiffness in your legs.
4. Wear comfortable clothing.