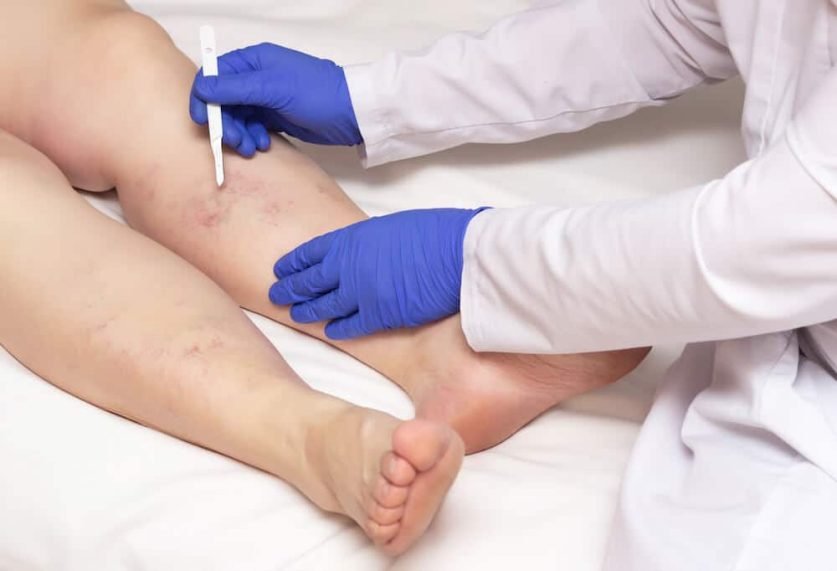 What Kind Of Specialists Treats Varicose Veins?
Suppose the appearance of your veins is bothering you, or you are experiencing uncomfortable symptoms. In that case, you should consult a professional treating vascular issues. Timely treatment by an experienced and skilled vein expert can save you from severe and painful varicose veins. What kind of doctor specializes in veins? Continue reading to find out.
Vein specialists
What Doctor Treats Varicose Veins? A doctor who focuses on treating venous insufficiency, the underlying cause of varicose veins, is known as a vein specialist. Ideally, your vein specialist should have had formal training in endovenous techniques during their residency and fellowship training. Vein specialists that are qualified will have received training in vascular surgery, interventional radiology, or interventional cardiology.
Board certification in one of these disciplines, which is easily accessible to discriminating patients, results in recognition of competency. There is no systematic training in surgery or minimally invasive endovascular procedures for other specialties such as pain management, internal medicine, or family medicine. They have earned their board qualifications but not in treating varicose veins.
Vascular surgeons
Vascular surgeons have special training backgrounds in managing the venous and arterial vascular disease. The vascular surgeons must complete their five years of general surgery training after the 2 years in sub-specialty training for vascular medicine. To do so, vascular surgeons must undergo tough training in diagnosing and managing severe surgical diseases, including endovascular, minimally invasive methods and technques.
Interventional radiology and cardiology fellowships often work hand in hand with the vascular surgery program to offer detailed training for trainees. Vascular surgery fellows who complete the training program will be evaluated for ABMS board certification to show their proficiency in treating venous and arterial disorders. This involves becoming acknowledged as a board-certified specialist in the diagnosis and treatment of harmful varicose veins.
Phlebologists
The educational backgrounds of phlebologists range from general surgery to internal medicine, pain management to cardiologists, and even vascular surgery. Without completing conventional vascular medicine training programs, phlebologists who earn this certification can become "board certified" by passing a written exam. As previously mentioned, the only way to receive formal training in the vascular system is to complete a fellowship in vascular surgery, cardiology, or interventional radiology.
Years of supervised teaching are given to students in these programs, where they gain technical proficiency in the endovascular procedure. This degree of training is not offered by other residency programs in internal medicine, pain management, or family medicine because it is outside the purview of their practice areas.
When should we look for a vein specialist?
If you feel any throbbing, burning, heaviness, or pain in your legs, these signs indicate you need treatment from a vein specialist. One of the most apparent symptoms of vascular issues such as chronic venous insufficiency is heavy legs, particularly (CVI). Varicose veins and blood clots are the typical reasons for CVI. Even though it might not initially be a significant condition, it could later result in serious complications or diseases such as venous stasis ulcers and other circulatory system issues. Vein discoloration is another sign of vein disease.
Conclusion
The above article will help you learn some beneficial aspects and information regarding vein treatment. For more valuable details, please visit veintreatmentca.com.